Skip Navigation
Website Accessibility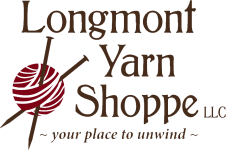 303-678-8242
454 Main St., Longmont, CO 80501
View Cart

Hours
Monday - CLOSED
Tuesday - Thursday 10- 5 pm
Friday 10 - 6 pm
Saturday 10 - 5
Sunday 12- 4 pm
View Holiday Hours
Parking Passes for weekday use click here

Proof of vaccination No Longer Required for in person classes & private lessons
For in person classes we are making a change & no longer requiring proof of vaccination status to participate in a class or private lesson.
For the safety of everyone we ask our customers/students, staff and teachers to stay home if sick.

Anyone who wishes is encouraged to wear a mask if that makes being in the shop more comfortable. For those not comfortable in a class/group setting private lessons are always available.
Private Lessons
Our private lessons are ideal if you prefer to work one-on-one, have a hectic schedule or need a refresher. If you have a specific project you'd like some extra help with, come see us.

Private Lesson Rates
$35.00 for 45 minutes
$40.00 for a full hour

Call 303-678-8242
email info@longmontyarn.com
or stop by soon to schedule your lesson.
A note about Class, CLUB, CAL, & KAL materials. We require student to purchase their yarn for all classes, Crochet-alongs, Knit-alongs & Clubs at Longmont Yarn Shoppe. There are 2 main reasons for this:
We recommend yarn we know you will have success with. Learning a new skill is much more rewarding using the proper tools and resources. When students use materials other than what is suggested we can't assure your success.

Frankly, we exist only with your support. We need our community to shop with us so we can be here for the long haul. We bring in additional inventory to support classes, in anticipation of student purchases.
Hear what Anne had to say about her class
"Three friends and I arranged for our own personal felted clog class with Kris at Longmont Yarn Shoppe. It was great for many reasons! First, we were able to get so much personal attention. Kris is a knowledgeable, patient and fun teacher. We are all very pleased with our clogs, and will certainly be scheduling another class—I think socks are next!"
Inside Out Rectangles (in person)
- Dec 16, 2023 10:00 am


Inside Out Rectangles (in person) - Dec 16, 2023 10:00 am


Rectangles are one of the most useful shapes to crochet, depending on their size they can be a scarf, wrap, throw or blanket. Working in the round, from the inside out, like a granny square makes it easy to change colors and add a fun border. But how do you get the rectangle started and how do you determine how big your finished project will be? Come join Andee for this class and you will learn everything you need to know to get the size rectangle you want.
Cost:
$ 55.00
Crocheted Yip Yip FIber Friday with Carissa Browning via ZOOM! - Feb 16, 2024 04:00 pm


Build your crochet skills with this fun little guy! Learn the magic circle technique, practice work in the round and flat, play with increasing and decreasing. Add a few embellishments, and your new friend is ready to hold your stitch markers, cotton swabs, paper clips or maybe just hang out! Crochet is super popular right now - knitters -give this a try, and future crocheters, jump on in!
Cost:
$ 45.00