Skip Navigation
Website Accessibility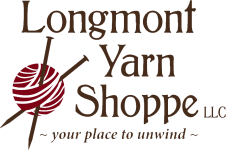 303-678-8242
454 Main St., Longmont, CO 80501
View Cart

Hours
Monday - CLOSED
Tuesday - Thursday 10- 5 pm
Friday 10 - 6 pm
Saturday 10 - 5
Sunday 12- 4 pm
View Holiday Hours
Event Details
Warm Things Campaign 2023 - Join the Cause!

When:
Jan 25, 2023
From 10:00 am to 5:00 pm
Where:
Longmont Yarn Shoppe
454 Main St.
Contact:
(303) 678-8242
Details:

Warm Things Campaign 2023!

This is the 11th year that LYS has been collecting items to help keep the those less fortunate or homeless warm. Your handmade scarves, hats, mittens and other warm things have been appreciated by countless people over the years who need a lending hand. Once again we are ramping up the energy for this initiative and we need you!

Let's show those in need how much we care, and demonstrate the strength of our community. By donating handmade items to individuals who are facing financial hardship or struggling against systemic adversity this winter season - we will be making an undeniable difference! In January & February we join forces together with a shared commitment to ensure no one is left without these warm resources made with love.

You can bring your donations to Longmont Yarn Shoppe year round, but especially in January and February, the coldest and snowiest time of the year! We'll make sure your donation gets distributed to the following partner organizations.

Agape Longmont
OUR Center
Boulder Homeless Shelter
HOPE- Homeless Outreach Providing Encouragement

Not able to donate handmade items but still wish to help? Purchase warm thermal socks that will be distributed between these 4 organizations and keep those feet warm! Or consider visiting the websites of these organizations to learn about their mission, wish lists, & volunteer opportunities.



Our campaign not only brings awareness to existing issues within society but also serves as a reminder of how powerful it can be when people come together with compassion for their fellow human beings. Together let's rally so everyone has access basic needs during challenging times.