Skip Navigation
Website Accessibility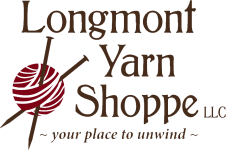 303-678-8242
454 Main St., Longmont, CO 80501
View Cart

Hours
Monday - CLOSED
Tuesday - Thursday 10- 5 pm
Friday 10 - 6 pm
Saturday 10 - 5
Sunday 12- 4 pm
View Holiday Hours
CLOSED Fiberside Chats: Kate Oates January 22, 2023
Shop:

Longmont Yarn Shoppe
---
Shop:

Bella Filati Luxury Yarns
---
Shop:

The Studio Knitting & Needlepoint
---
Shop:

3 Kittens Needle Arts
---
---
Shop:

The Yarn Store at Nob Hill
---
---
---
---
Shop:

String Theory Yarn Company
---
---
Shop:

Hill Country Weavers
---
---
---
---
---
---
---
---
Shop:

Four Purls Yarn Shop
---
Shop:

Harps & Thistles Yarn Emporium
---
---
---
---
---
---
---
---
Shop:

Mother of Purl Yarn Shop
---
---
---
---
Shop:

Center of the Yarniverse
---
---
---
This item is not available for purchase online. Please call 303-678-8242 to order.
Please scroll through the list to find your LYS, choose quantity of people attending (1 or more!), Add to Cart and checkout.
Ready, Set, PLAN!
Knitting a sweater that flatters begins with the work you put in on the front end, before even casting on. In this chat, knitters will learn all about the pre-knitting prep that goes into creating a dream sweater fit including swatching tips, taking measurements and how to choose a size based on ease and garment construction.
To make the most of this chat, knitters should have a few things handy: scrap yarn, notebook & pencil, measuring tape & a sturdy piece of cardboard letter sized or larger (a flattened box will work just fine!)
kate oates is a knitting pattern designer and author with almost 300 individual designs and several books: grown, knits for boys and knitting clothes kids love. under her own name, she creates a line of modern and stylish knits for adults. her other line, tot toppers, features whimsically wearable garments and accessories for babies and children. kate is known for her attention to detail & fit, extensive size ranges and providing a multitude of options within her patterns. you can find her patterns at your local yarn store or online. she also does freelance work for a variety of publications and yarn companies.
in her non-knitting life, kate holds a phd in political science from the university of florida. she lives with her family in south carolina, which includes husband ryan and boys jesse, charlie, oliver & eliot (4 very handsome tot toppers models). you might also see the oates crew at a clemson football game. go tigers!
This is a live Zoom Event on Sunday, January 22nd at 2:00pm Eastern, 1:00pm Central, 12:00pm Mountain, 11:00am Pacific

This Fiberside Chat will be recorded - a link to the recording will be available for one week and shared with registered attendees only.