Skip Navigation
Website Accessibility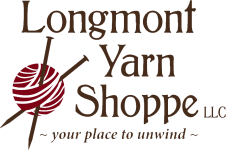 303-678-8242
454 Main St., Longmont, CO 80501
View Cart

Hours
Monday - CLOSED
Tuesday - Thursday 10- 5 pm
Friday 10 - 6 pm
Saturday 10 - 5
Sunday 12- 4 pm
View Holiday Hours
CLOSED Fiberside Chats: Natasja Hornby April 2, 2023
Shop:

Longmont Yarn Shoppe
---
Shop:

Bella Filati Luxury Yarns
---
Shop:

The Studio Knitting & Needlepoint
---
Shop:

3 Kittens Needle Arts
---
---
Shop:

The Yarn Store at Nob Hill
---
---
---
---
Shop:

String Theory Yarn Company
---
---
Shop:

Hill Country Weavers
---
---
---
---
---
---
---
Shop:

Four Purls Yarn Shop
---
Shop:

Harps & Thistles Yarn Emporium
---
---
---
---
---
---
---
---
Shop:

Mother of Purl Yarn Shop
---
---
---
---
Shop:

Center of the Yarniverse
---
---
---
---
Shop:

Southern Twist Yarns
---
Shop:

Knit and Stitch boutique
This item is not available for purchase online. Please call 303-678-8242 to order.
Please scroll through the list to find your LYS, choose quantity of people attending (1 or more!), Add to Cart and checkout.
Stunning Mosaic Projects!
Have you found yourself captivated by beautiful mosaic knitwear designs and are curious to learn more about how to create stunning mosaic projects for yourself? If so, you're invited to join us in a fascinating Fiberside Chat with knitwear designer, Natasja Hornby, as she discusses her exploration of the mosaic knitting technique and provides hands-on instruction to help you create your own mosaic works of art.
During the presentation portion, Natasja will provide a brief history of mosaic knitting. With this background knowledge, we will see how Natasja uses shawls as her muse to explore the infinite mosaic possibilities, and expand upon the basics, to design what she fittingly refers to as her 'Grand Mosaic Shawls'. The story behind her design inspiration will take us to the beautiful city of Marrakech (Morocco), with its rich heritage in colorful textiles. Finally, Natasja will share samples of her stunning Grand Mosaic Shawl designs and elaborate more on the practical side of things, like choosing yarn, colors and reading the mosaic charts.
If you're the hands-on type, you are welcome to knit along with Natasja's mosaic demonstration. In order to do so, you will need a few materials and to complete a small bit of knitting beforehand. The materials include:
a light-colored and a dark-colored DK weight yarn - a few yards of each

knitting needles in a size to match your chosen yarn
In order to get right into knitting the mosaic technique, a small knitting set-up will need to be done prior to the demonstration. With the light-colored yarn, CO 13 stitches and knit 3 rows. Once that is completed, you are ready for our knit along!
Natasja lives in Amsterdam and spends most of her non-knitting time on photography, visiting galleries, museums, and enjoying all of the cultural and culinary indulgences the amazing city of Amsterdam has to offer. Her work has been featured in Laine, Amirisu, Knit Now, and the Dutch crafting magazine, Handwerken zonder Grenzen.
Visit the About page on Natasja's website to get to know her better at https:// www.moonstruck-knits.com/about/ .
This is a live Zoom Event on Sunday, April 2nd at 1:00pm Eastern, 12:00pm Central, 11:00am Mountain, 10:00am Pacific, 7:00pm CEST

This Fiberside Chat will be recorded - a link to the recording will be available for one week and shared with registered attendees only.