Skip Navigation
Website Accessibility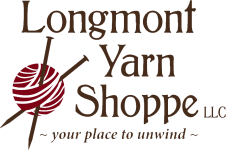 303-678-8242
454 Main St., Longmont, CO 80501
View Cart

Hours
Monday - CLOSED
Tuesday - Thursday 10- 5 pm
Friday 10 - 6 pm
Saturday 10 - 5
Sunday 12- 4 pm
View Holiday Hours
CLOSED Fiberside Chats: Melanie Berg September 11, 2022
Shop:

Longmont Yarn Shoppe
---
Shop:

Bella Filati Luxury Yarns
---
Shop:

The Studio Knitting & Needlepoint
---
Shop:

3 Kittens Needle Arts
---
---
---
Shop:

The Yarn Store at Nob Hill
---
---
---
---
Shop:

String Theory Yarn Company
---
---
Shop:

Hill Country Weavers
---
---
---
---
---
---
---
---
---
Shop:

Four Purls Yarn Shop
---
Shop:

Harps & Thistles Yarn Emporium
---
---
---
---
---
---
---
---
Shop:

Mother of Purl Yarn Shop
---
---
---
---
Shop:

Center of the Yarniverse
---
This item is not available for purchase online. Please call 303-678-8242 to order.
In this Chat, Melanie introduces you to her ideas about knitting. What turns a project into a true favorite? How to make sure you'll get a lot of wear out of it? Melanie will talk about what's currently on her needles and will give you a sneak peek on upcoming designs.
Melanie combines texture and color into wearable modern designs that are both playful and beautiful. She designs to surprise — from matching cheeky stripes with elegant lace, to choosing unexpected color combinations. She loves to collaborate with other creative types around the world, and her patterns have been published by yarn companies and knitting magazines large and small. Together with her husband and their three children, Melanie lives in Bonn, Germany, where she draws inspiration from the architecture and landscape.


This is a live Zoom Event on Sunday, September 11th at 1:00pm Eastern, 12:00pm Central, 11:00am Mountain, 10:00am Pacific and 7:00pm CEST.
This Fiberside Chat will be recorded - a link to the recording will be available for one week and shared with registered attendees only.