Skip Navigation
Website Accessibility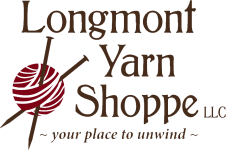 303-678-8242
454 Main St., Longmont, CO 80501
View Cart

Hours
Monday - CLOSED
Tuesday - Thursday 10- 5 pm
Friday 10 - 6 pm
Saturday 10 - 5
Sunday 12- 4 pm
View Holiday Hours
CLOSED Fiberside Chats: Birger Berge November 6, 2022
Shop:

Longmont Yarn Shoppe
---
Shop:

Bella Filati Luxury Yarns
---
Shop:

The Studio Knitting & Needlepoint
---
Shop:

3 Kittens Needle Arts
---
---
---
Shop:

The Yarn Store at Nob Hill
---
---
---
---
Shop:

String Theory Yarn Company
---
---
Shop:

Hill Country Weavers
---
---
---
---
---
---
---
---
---
Shop:

Four Purls Yarn Shop
---
Shop:

Harps & Thistles Yarn Emporium
---
---
---
---
---
---
---
---
Shop:

Mother of Purl Yarn Shop
---
---
---
---
Shop:

Center of the Yarniverse
---
---
This item is not available for purchase online. Please call 303-678-8242 to order.
Please scroll through the list to find your LYS, choose quantity of people attending (1 or more!), Add to Cart and checkout.
A Journey into Norwegian Knitting Traditions
Birger will take you on a journey into Norwegian knitting traditions and how they can be renewed and used in today's world. He will share his best tips for stranded knitting and techniques to get the best results possible. He will also journey into other pattern techniques that have been used and how they can be used to bring color and patterns to your work. Join us for this hour of learning and armchair travel to Norway!

Birger has been a knitter all his life. He comes from a family of makers where the value of working by hand has been honored and appreciated, and he learned knitting and crocheting from his grandmother at a very young age. He started his Instagram in 2016, which quickly led to a lot of followers and publishing of his first book, Nordic Knits with Birger Berge: Traditional Patterns, Exciting New Looks. Birger loves to take Norwegian knitting traditions in to modern life and create new designs based on these traditions.
This is a live Zoom Event on Sunday, November 6th at 1:00pm Eastern, 12:00pm Central, 11:00am Mountain, 10:00am Pacific.

This Fiberside Chat will be recorded - a link to the recording will be available for one week and shared with registered attendees only.