Skip Navigation
Website Accessibility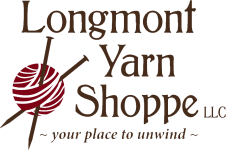 303-678-8242
454 Main St., Longmont, CO 80501
View Cart

Hours
Monday - CLOSED
Tuesday - Thursday 10- 5 pm
Friday 10 - 6 pm
Saturday 10 - 5
Sunday 12- 4 pm
View Holiday Hours
Smiling Sheep Dryer Balls by Mama Moon Boutique
Adorable smiling sheep wool dyer balls will help make laundry fun!

Felted in Nepal by women and minorities paid a strong living wage.

SOFTENS LAUNDRY NATURALLY: No Chemicals or Synthetics Used (great for those with sensitive skin & babies)
SHORTENS DRY TIME: Saves time, money and energy! (use 3 balls for small/med load, 5-6 for large)
ECO-FRIENDLY: Lasts for a Thousand-Plus Loads, Replaces Dryer Sheets & Liquid Fabric Softeners, Reduces Garbage Waste. (A healthy, petroleum-free alternative to plastic dryer steamer balls)

Get 3 for $14.99! Use code DRYER3 at checkout to receive this discount!