Skip Navigation
Website Accessibility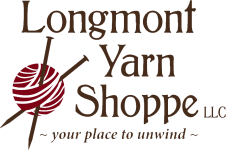 303-678-8242
454 Main St., Longmont, CO 80501
View Cart

Hours
Monday - CLOSED
Tuesday - Thursday 10- 5 pm
Friday 10 - 6 pm
Saturday 10 - 5
Sunday 12- 4 pm
View Holiday Hours
Incredible Rope Machine
Incredible Rope Machine gets even more incredible with a rounded design that makes for smoother action and easier rope-making. The new hook design refines the aesthetic appeal of this perennial favorite.
The Incredible Rope Machine is the fiber artist's handy tool for making customized edge trims—think accents for pillows, coats, and sweaters; purse handles, jewelry, belts, and more. This simple-to-use tool allows the craftsperson to fashion the just-right accent. Any size, color, or texture of yarn can be used. Blend colors, textures, and fibers to make everything from very fine ropes to very thick ones.
Complete easy-to-follow instructions show you how to be infinitely creative with the Incredible Rope machine.