Skip Navigation
Website Accessibility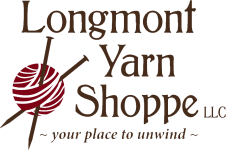 303-678-8242
454 Main St., Longmont, CO 80501
View Cart

Hours
Monday - CLOSED
Tuesday - Thursday 10- 5 pm
Friday 10 - 6 pm
Saturday 10 - 5
Sunday 12- 4 pm
View Holiday Hours
CLOSED Fiberside Chats: Nancy Bates October 9, 2022
CLOSED Fiberside Chats: Nancy Bates October 9, 2022
Shop:

Longmont Yarn Shoppe
---
Shop:

Bella Filati Luxury Yarns
---
Shop:

The Studio Knitting & Needlepoint
---
Shop:

3 Kittens Needle Arts
---
---
---
Shop:

The Yarn Store at Nob Hill
---
---
---
---
Shop:

String Theory Yarn Company
---
---
Shop:

Hill Country Weavers
---
---
---
---
---
---
---
---
---
Shop:

Four Purls Yarn Shop
---
Shop:

Harps & Thistles Yarn Emporium
---
---
---
---
---
---
---
---
Shop:

Mother of Purl Yarn Shop
---
---
---
---
Shop:

Center of the Yarniverse
---
---
This item is not available for purchase online. Please call 303-678-8242 to order.
Knitting the National Parks
Join Nancy as we talk about her new book Knitting the National Parks – a beanie-knitting journey through all 63 U.S. national parks! Find out what it takes to turn nature into knitting, where the inspiration comes from, and why hats are a great place to learn a new skill. We'll talk about choosing colors, adding embellishments, and having fun while you're doing it. Discover the joy of creating a project that's not only fun and beautiful, but also brings back memories of special places with the people we love. Find out where Nancy's next design journey will take her as we relax and share a mutual love of beautiful places and beautiful yarn.
Growing up in a family of 11 in the suburbs of Southern California, Nancy's love of nature and all things fiber arts started at a very young age. Each day could find her climbing trees and exploring the local hills one moment to hand sewing Barbie clothes and making hats the next. Over the years, embroidery, crocheting, costume making, knitting, painting, cross stitching, and weaving were added to the list of beloved hobbies. In college, Nancy sat under the trees between classes knitting sweaters. The love of the outdoors grew as national and state parks became family destinations with her husband and 3 daughters. The idea for Knitting the National Parks began 5 years ago as she was looking at a Joshua Tree and decided "I could knit that into a hat." And she did!

This is a live Zoom Event on Sunday, October 9th at 1:00pm Eastern, 12:00pm Central, 11:00am Mountain, 10:00am Pacific

This Fiberside Chat will be recorded - a link to the recording will be available for one week and shared with registered attendees only.