Skip Navigation
Website Accessibility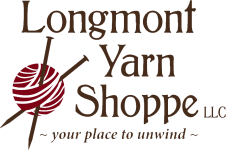 303-678-8242
454 Main St., Longmont, CO 80501
View Cart

Hours
Monday - CLOSED
Tuesday - Thursday 10- 5 pm
Friday 10 - 6 pm
Saturday 10 - 5
Sunday 12- 4 pm
View Holiday Hours
CLOSED Fiberside Chats: Vivian Hoxbro September 25, 2022
CLOSED Fiberside Chats: Vivian Hoxbro September 25, 2022
Shop:

Longmont Yarn Shoppe
---
Shop:

Bella Filati Luxury Yarns
---
Shop:

The Studio Knitting & Needlepoint
---
Shop:

3 Kittens Needle Arts
---
---
---
Shop:

The Yarn Store at Nob Hill
---
---
---
---
Shop:

String Theory Yarn Company
---
---
Shop:

Hill Country Weavers
---
---
---
---
---
---
---
---
---
Shop:

Four Purls Yarn Shop
---
Shop:

Harps & Thistles Yarn Emporium
---
---
---
---
---
---
---
---
Shop:

Mother of Purl Yarn Shop
---
---
---
---
Shop:

Center of the Yarniverse
---
---
This item is not available for purchase online. Please call 303-678-8242 to order.
Traditional Danish Knitting
What do you do when you find there aren't any books on your home country's knitting heritage? If you're Vivian Hoxbro – you make it your mission to write that missing book. Visiting her local museum and others, she diligently measured, photographed and drew the patterns of 89 historical sweaters. Six years later her book Traditional Danish Sweaters, including 200 patterns and 11 sweater designs, was complete. Zooming in live from Denmark Vivian will share her knowledge of Danish knitting history and inspire us to cast-on a piece of her heritage!
Bio: In 1985 I started my career as a designer employed by yarn-companies and soon became a free-lancer working for different yarn-companies and weekly magazines until 1999. I then started designing my own kit-collection and also wrote the small book on domino-knitting. That opened the world of traveling and teaching and I spent many years living out of a suitcase, traveling to the US 26 times and to many other countries also. I've been fortunate to be able to choose to do what I really love and have authored many designs and the books, Traditional Danish Sweaters and Vivian Hoxbro's Knitting Handbook: 8 Schools of Modular Knitting.
This is a live Zoom Event on Sunday, September 25th at 1:00pm Eastern, 12:00pm Central, 11:00am Mountain, 10:00am Pacific.
This Fiberside Chat will be recorded - a link to the recording will be available for one week and shared with registered attendees only.