Skip Navigation
Website Accessibility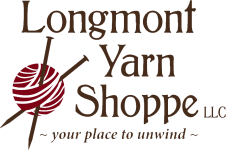 303-678-8242
454 Main St., Longmont, CO 80501
View Cart

Hours
Monday - CLOSED
Tuesday - Thursday 10- 5 pm
Friday 10 - 6 pm
Saturday 10 - 5
Sunday 12- 4 pm
View Holiday Hours
SOLD OUT Grace's Box of Hope
Grace is the manager and one of the founding members of Komera Creative in Kigali, Rwanda. Komera is a sewing cooperative of widows from the 1994 Genocide against the Tutsi. Handspun Hope has partnered with Grace since 2007 when our work began in Rwanda. Grace and her team create beautiful products, including our project bags and skirts.
Included in Grace's Box you will find:
3 gorgeous skeins of handspun Ethiopian Cotton yarn dyed naturally by the women of Handspun Hope with plant dyes sourced in Rwanda.
Your choice of one of three shawl patterns from knitwear designer Bristol Ivy - ideal pairings with this stunning handspun cotton. Choose from Rillmark, Aubade or Fledgling for your perfect Handspun Hope Shawl!
A delightful felted ornament crafted lovingly by members at Handspun Hope
A signature Hello Hope project bag to carry any future projects you embark on!
An alluring Olive Wood Shawl Stick from Rwanda – symbolic of wisdom, prosperity & longevity as the Olive Tree is known to live up to 600 years! Enjoy pairing the shawl stick piece with your handknit cotton shawl for added flair.
Some delicious Lift Chocolate crafted right here in Boulder County!
A skein of Handspun Hope Organic Worsted Merino to create cozy mitts with Bristol Ivy's Harpswell Hat & Mitts pattern. One skein will make the hat OR the mitts - perfect accessories during cold winter days!
And you will also get a handmade Kitenge Bag from Kigali, Rwanda made by none other than the undeniably impressive entrepreneurial spirit: Grace herself who runs her own business making beautiful garments out of colorful fabric.
Let's stand up together and give hope where it is needed!