Skip Navigation
Website Accessibility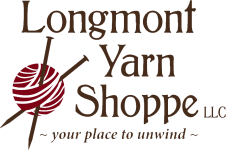 303-678-8242
454 Main St., Longmont, CO 80501
View Cart

Hours
Monday - CLOSED
Tuesday - Thursday 10- 5 pm
Friday 10 - 6 pm
Saturday 10 - 5
Sunday 12- 4 pm
View Holiday Hours
Juniper Moon Farm Bluefaced Leicester
Blue Faced Leicester hails from Leicestershire in the English Midlands and is so named because the sheep's face appears to have a blue tint due to the dark skin underneath the short white hair. Spun from 100% BFL wool, and put up with a "shetland twist," it is a superior hand-knitting yarn because of its soft and lustrous qualities. The resulting yarn yields hard-wearing garments, like sweaters and other outerwear. However, the wool is not just strong, it is soft. And because the wool of the Blue Faced Leicester is curled–rather than crimped–the resulting fiber has excellent drape.
100% Wool
202 yards, 100 grams
Gauge: 18-20 stitches per four inches using size 6 to 7 knitting needles, 11-14 stitches per four inches using a size G to 7 crochet hook.
https://www.ravelry.com/patterns/library/brynne-boyfriend-hat
https://www.ravelry.com/patterns/library/norah-8