About the Monthly Kits
Each package includes 2 skeins of hand dyed yarn & a knit or crochet pattern chosen specifically for the club & inspired by the location. There will also be special fiber related gifts and goodies inspired by our Wild West Summer Yarn Club theme, plus tasty treats, because we all love treats when we travel!

One of the best parts about the summer yarn club is the element of surprise, receiving a package in the mail that is based on the theme but allowing some element of adventure. For that reason we do not spell out the contents of each package - it takes away from the adventure!

Summer Yarn Club members will have the opportunity to connect on Ravelry & via a Hybrid Zoom/in person meetups at LYS each month with fellow club members. At these meet ups we'll meet our dyers and when possible, the designers of the patterns we are using!
Our featured dyers this year are Yarn Baby from Colorado, Polka Dot Sheep from Montana and Mary Gavan Yarns from Arizona. Each dyer contributes beautiful hand dyed yarns in a color way that reflects their location, keeping your hands happy and busy over the summer months.

Photo credits left to right: Steven Cordes - Montana; Linda A./minakitty15 - Colorado; Arizona/Sedona - Gail Sundberg-Douse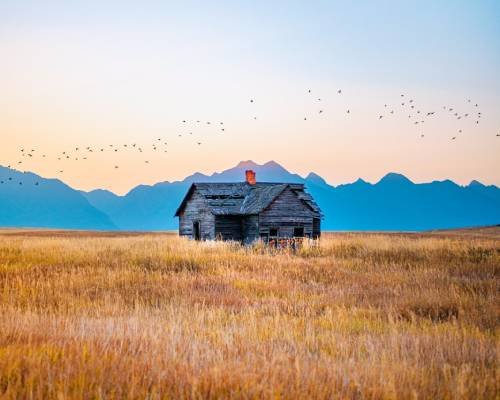 Prepare to be dazzled by an array of shades, from the serene warmth of the desert southwest to the rolling wheat fields of the west, and Rocky Mountain wildflowers in between. This summer, let the allure of the west awaken the master artist in you!

What past summer yarn club participants have said:

I truly love this summer yarn club! There's nothing better than coming home to one of these packages and finding all the great things carefully packaged for me! Getting a hand dyed, one of a kind custom yarn and all the goodies makes me smile! Karen G.

I can tell a lot of planning went in to the summer yarn club. Zooming together is one of the best parts, and the special treats and themes are perfect. I really needed this this summer. Thank you so much for the summer yarn club. Kendra C.

This is my 3rd year with the summer yarn club and it only gets better! I'll be back next year! Thank you for a great summer! Cindy G.